Gucci GG 1022S Sunglasses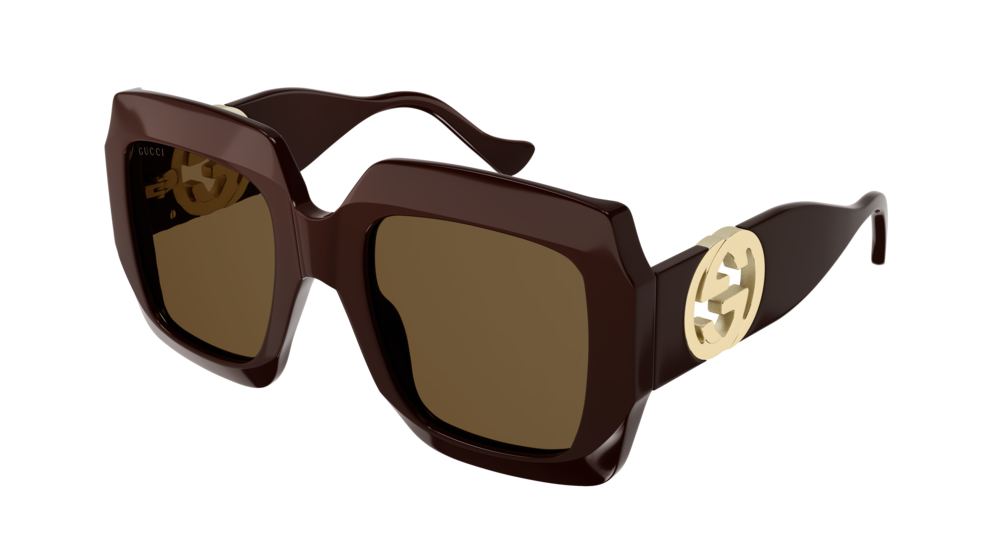 Gucci GG 1022S Sunglasses
007 - BROWN
Includes free US delivery $430.34 $279.70
Clearance Sale
Other available colours
Includes
FREE US Delivery
12 Month Manufacturer's Warranty
Original Gucci Case
Branded Gucci Cloth
Delivery Options
We offer free delivery on all US orders.
Product Info
A new interpretation of Gucci Chain iconic concept to see with new eyes: the imaginary deems that a chain around the neck, attached to a pair of glasses, is a happy place.
Oversize bold squared shape. Unique construction featuring a chain, seen as an integral part of the frame, attached behind the GG interlocking logo. The style presents SKUs with and without the chain.
The GG interlocking logo now becomes functional, its shape is made up of filled in areas and empty spaces becoming a base, a connection and a foundation.
The style is available in classic black or distinctive gradient havana colors paired with playfull lenses to give contrast and movement. The shape is also available in selected color options without the chain for a more easy-to-wear allure.
These stylish Gucci Sunglasses are available in 3 colours. You can select your frame options above.
Includes free case and cloth.
100% Genuine & Guaranteed
All of our frames are 100% brand new and genuine, supplied to us from the licensed suppliers, and come with a 100% money back guarantee. All orders will be reviewed and made up by our General Optical Council registered opticians.
If you are unsure about any of the options or would like to discuss your order with one of our opticians, contact us on +44 151 347 7206.